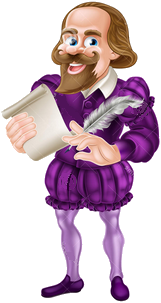 An Exercise in Descriptive Writing
You will see a series of pictures below. Please choose one of them and write a descriptive piece of text about it. You should concentrate on:
What you can see in the picture? What's going on?
How does the picture make you feel? What impression does it make on you?
Imagining yourself in the image somewhere, as a visitor or part of the crowd. How do you feel now? What can you hear or smell?
What I absolutely do not want you to do is write a story about the image. I don't want to hear what you did or what happened to you. I just want the description of the scene. Below some of the images, I have included a series of words that you might find useful. If you don't know what these words mean, you should look them up in a dictionary.
| | |
| --- | --- |
| | 0 words |
| | |
| --- | --- |
| 0 words | |
| | |
| --- | --- |
| | 0 words |
Useful words: grotesque, putrid, bitter, despair, Stygian, gloomy, eerie, terrifying, hair-raising, grimy, derelict, abandoned, decay, lifeless.
| | |
| --- | --- |
| 0 words | |
| | |
| --- | --- |
| | 0 words |
| | |
| --- | --- |
| 0 words | |
| | |
| --- | --- |
| | 0 words |
F
E